 
Lash Lift Flat Brush
The Lash Lift flat brush is ideal for the precise application of care products or lash and brow tint […]
Secure
Payment
Free delivery
From 100€ of purchase
Click and collect
At Bordeaux (France)
Are you looking for an effective flat brush, with a good grip and capable of neat work? Check out the StoreLashes Lash Lift flat brush. Brush is ideal to apply your liquid textured products, to master the applications without any awkward runoff.
Lash Lift Flat Brush
The StoreLahes firm and flat brush is made of incomparably soft synthetic fibres. It permits the precise application of liquid or cream-textured products.
Your Keratin-based keratin Lash Lift care product, as well the application of your eyebrow tint has never been easier. With the Lash Lift flat brush, you'll have an ally with which to ensure exact work. You can place your textured products (glue, cream, tint, care products) with the measured precision you want.
Precision is warranted for neat work. Also, the bristles are not animal-based, avoiding any risk of allergy.
Our Advice
Always opt for tools that are most suited to your technique. If you need a tool that work with precision, this flat brush is the ideal choice. You'll perform miracles with the magnifying LED glasses available here.
For your clients to be pleased and more likely to recommend your skills, quality is among the most significant deciding factors. To accomplish that excellence, your skillset is obviously important, but so is your choice of tools. We recommend silk lash extensions, effective removers, and professional accessories.
Finally, check out our professional tutorials to perfect your technical skills by clicking here.
You might also like
Customers who bought this product also bought:
Price
€2.25
Regular price
€7.49
-70%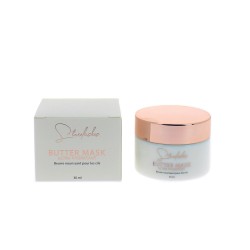 Price
€11.25
Regular price
€25.00
-55%