 
Microfibre Hairband
Hairbands are ideal for beauty enhancement without hair getting in the way […]
Secure
Payment
Free delivery
From 100€ of purchase
Click and collect
At Bordeaux (France)
Are you looking for a hairband to keep your client's hair out of the way while you work? You'll fall for the StoreLashes hairband: pleasant, soft and hygienic, you'll be able to work without interruption.
Professional Hairband
The StoreLashes microfibre hairband allows you to work on a clean surface. It keeps your client's hair out of the way while you work. That way, it won't get in the way while you're trying to work and can also serve as a support surface for the extensions.
Its Velcro fastener adapts to any shape and size.
It's washable and reusable, embroidered with StoreLashes. Hairband is black. Must be changed between each client to ensure proper hygienic practices.
Our Advice
Embrace the right reflexes to offer unforgettable lash extensions to your clients. For an XXL enhanced look offered by your individual lash or Russian Volume lash extension, pick the right tools. Premium lashes, fast-drying glue, practical tweezers and optimal lighting thanks to the professional LED lamp.
You might also like
Customers who bought this product also bought: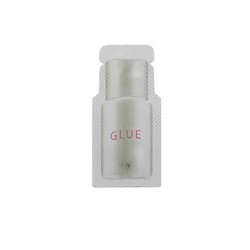 Price
€1.66
Regular price
€3.33
-€1.67