 
Eyelash Extension Starter Kit
Check out the individual lash extension starter kit […]
Secure
Payment
Free delivery
From 150€ of purchase
Click and collect
At Bordeaux (France)
Have you just started professional eyelash extensions? Do you need to have all the necessary material on hand for your first eyelash creations? Discover the StoreLashes Eyelash Extensions Starter Kit: start your services like an expert!
Eyelash extensions starter kit
Store Lashes Eyelash Extensions Starter Kit allows you to jumpstart your business and practice eyelash extensions. You will find all the necessary equipment there to start your services.
No need to search left and right for the material you will need: everything is available in this starter kit. Practice and take the leap to perfect your eyelash extensions.
Characteristics
Your kit includes:
1 practice head
1 box of training eyelashes
1 box of 0.15C mixed eyelashes premium silk
1 box of 0,20C mixed premium silk eyelashes
1 Silver Luxe glue 5 g
10 hydrogel patches
10 glue rings
10 mascara wands
10 microbrush
1 primer
1 air blower
1 straight silver tweezers, JASMIN Collection 
1 curved silver tweezers, JASMIN collection
1 jade stone
1 set of jade stone stickers.
1 roll of medical tape
1 magnifying mirror
1 pair of steel scissors
1 frontal silicone mat
Our Advice
With this starter kit, make sure you have everything you need on hand. Practical and complete, you will begin to carry out and perfect your individual eyelash extension technique. For more efficiency or for premium detail, this kit can be supplemented with a quality Primer or Remover according to your needs.
You might also like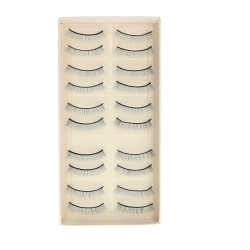 Customers who bought this product also bought: